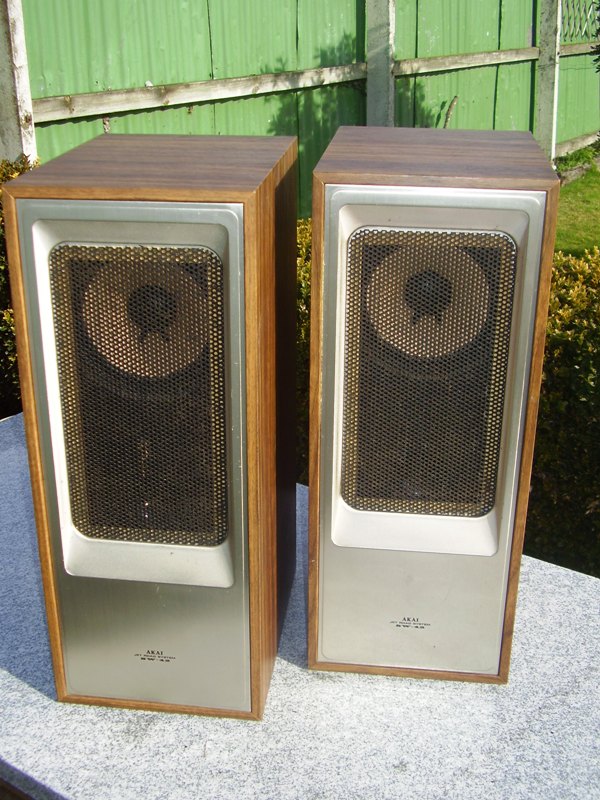 Here is something very rare Akai Jet Stream speakers big brother…
Akai SW 42 "JET ROAD" I kid you not ! Jet stream design with 6 inch bass mid driver and Horn loaded tweeter placed below. They are in very good condition and are easy to drive. They would be a great match or a small Valve amp or a T amp.
This product is currently not available.