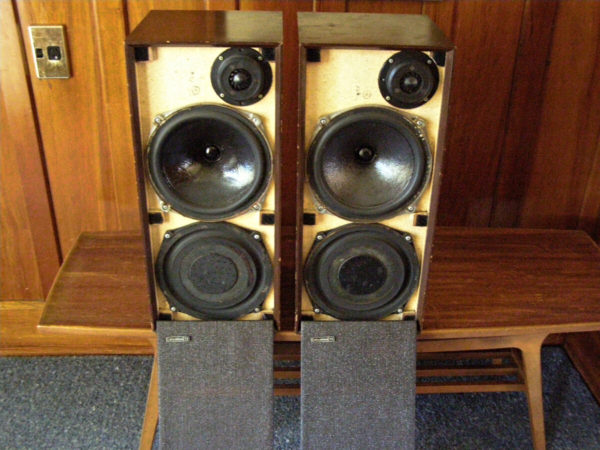 Celestion Ditton 15, classic English made bookshelf speakers, remarkable mid 60's -70's icons.
Features the iconic Celestion HF 1300 Tweeters
3-way stereo speaker,
Overall Freq response: 30/15Khz
Level within +/- 5dB (75Hz/14Khz)-12dB/40Hz
Roll-off at 12 dB/octave below 75 Hz
Sensitivity: 96dB/1m – 3.8 watts
Crossover Frequency: 2.5Khz
Total Harm Distortion at 96dB level:
100Hz/1,1% – 400Hz/0,9% – 1Khz/0,7%
4Khz/0,9% – 10Khz/1,7%
Recommended Amplifier: 10/60 Watts
Maximum Continuous Input: 30 Watts(DIN)
Impedance: 4-8 ohms
Dimensions: 530 x 240 x 230 mm
Weight 7.6 kg
If you would like a quote for freight costs, add this item to your cart and complete the form to send us your request. We will send you a price including freight along with instructions on how to make your payment.