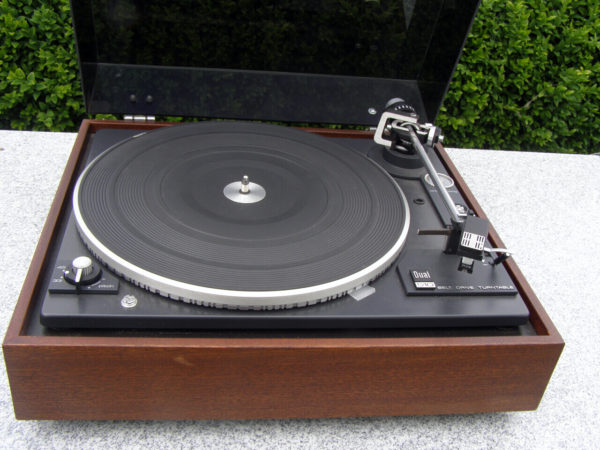 German engineering at its best .A superb performer *SOLD*
Quality German auto lift model from 1975. Features a unique expanding pulley system to mechanically adjust the speed which is then locked forever to the mains by the synchronous motor. This achieves similar accuracy and stability to quartz lock but without complex and potentially noisy electronics. Dead quiet.
Fitted with Pickering XV15 Cartridge
Specifications
Drive: Dual 8-pole synchronous motor via a precision flat belt
Starting time: approx 2s to 33.33rpm
Platter: 300mm, 1.3kg, non-magnetic, detachable
Speeds: 33.33 and 45rpm
Pitch control: 6%
Wow and flutter: <0.08% Rumble: >63dB weighted
Tonearm: torsion resistant tubular aluminium in four point gimbal
Effective length: 222mm
Stylus pressure: 0 to 3g
Dimensions: 420 x 148 x 365mm
Weight: 4.3kg
If you would like a quote for freight costs, add this item to your cart and complete the form to send us your request. We will send you a price including freight along with instructions on how to make your payment.