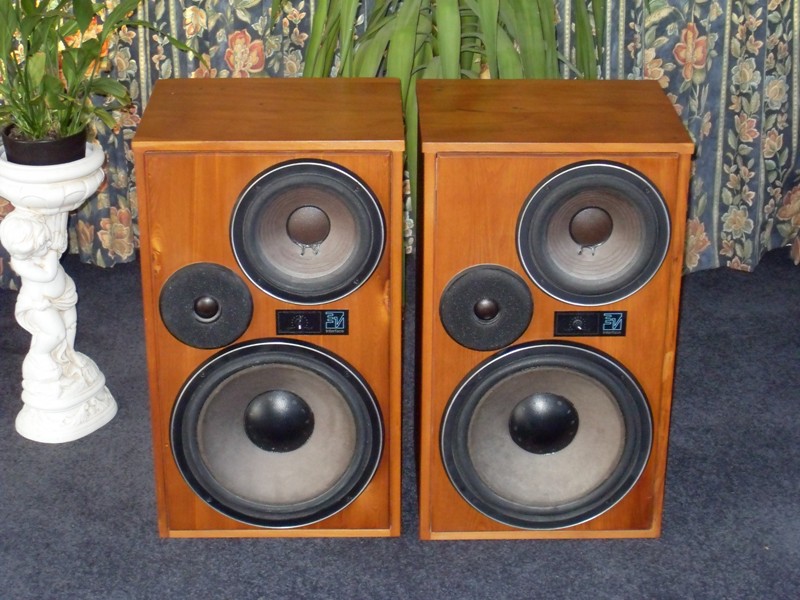 A totally unique pair of Electrovoice EV Interface B Series 2. Solid Rimu native timber enclosures built by a real craftsman. All drivers in perfect condition including the tweeter diffraction foam.
Sensitivity 92dB Sound superb on a small valve amp but will also perform very well on a large solid state amp. EV was used by AC/DC on their last world tour!. Copy of specs on request
This product is currently not available.