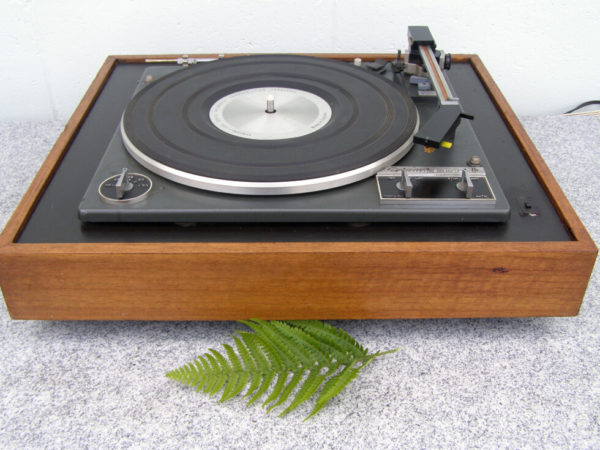 A classic rim drive turntable is hard to beat. It surpassed "any high-end belt-drive I had ever owned or heard (Linn LP-12 included)" in some very *SOLD*
important areas: "vastly superior bass slam, overall slam … (and) also quite gifted in terms of information retrieval." In great original condition
Description
The Garrard SL 75 incorporates the advanced features of the SL 95 but the weight counterbalanced pickup arm is of a different design.
This is constructed from aluminium and incorporates integral calibrated fine stylus force adjustment and calibrated bias compensation.
The slide-in cartridge carrier will accept most makes of cartridges.
As for the SL95 this unit has an aluminium platter and the combined record speed and size selector sets the unit for playing all record sizes.
Specifications
Finish: polychromatic dark green, black or silver
Type: automatic record changer, transcription
Platter: 305mm
Speeds: 33, 45 a
If you would like a quote for freight costs, add this item to your cart and complete the form to send us your request. We will send you a price including freight along with instructions on how to make your payment.