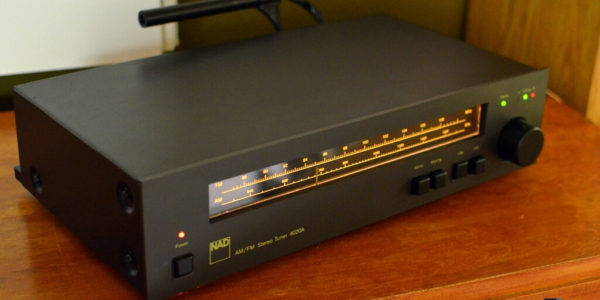 The NAD 4020A is a giant killer amongst tuners many times its price
Description
The NAD 4020A is a rationally engineered, moderately priced tuner, whose performance in most locations and with most broadcasts is audibly identical to that of many more expensive and elaborate tuners.
The 4020's quality of sound is limited only by the quality of the transmitted broadcast.
Specifications
Type: Mono/Stereo Tuner
Tuning Bands: FM, MW
Tuning Scale: Analogue
FM Tuning Range: 88 to 108 MHz
Sensitivity: 1.9uV (FM), 250uV (MW)
Signal to Noise Ratio: 70dB (FM)
Distortion: 0.3% (FM)
Selectivity: 65dB (FM), 30dB (MW)
Frequency response: 30Hz to 15kHz (FM)
Dimensions: 420 x 96 x 240mm
Weight: 4.2kg
Year: 1980
If you would like a quote for freight costs, add this item to your cart and complete the form to send us your request. We will send you a price including freight along with instructions on how to make your payment.