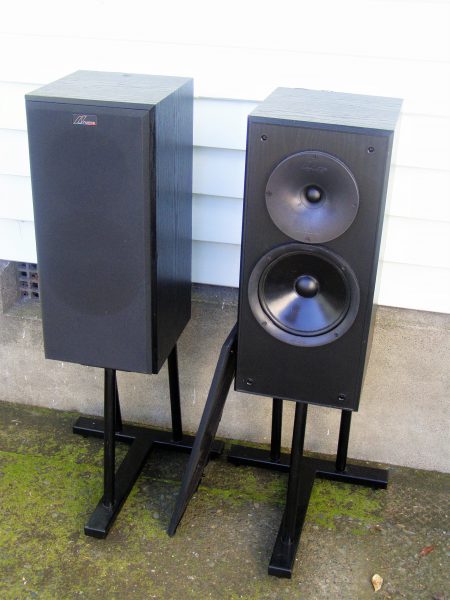 William Burhoe has been designing innovative world-class speakers for a variety of companies since the late 1960s (AR, KLH, EPI, Burhoe Acoustics, Boston Acoustics, Energy, Nuance,
The Nuance 2 is a 2 way design  with matching stands . The depth of sound stage is huge the music just seems to fill the room .An outstanding pair of speakers .
If you would like a quote for freight costs, add this item to your cart and complete the form to send us your request. We will send you a price including freight along with instructions on how to make your payment.