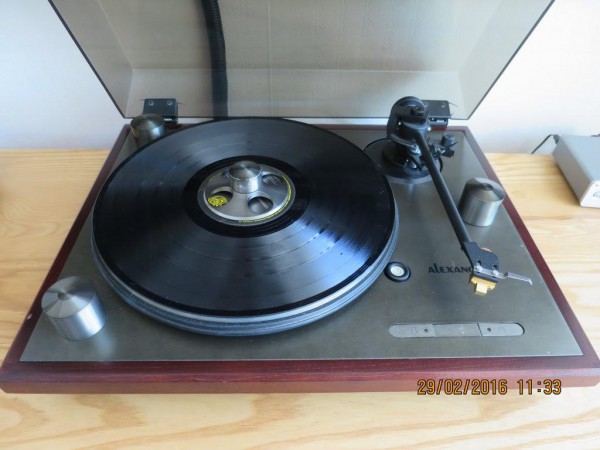 This supeb turntable is available for audition today . Book your time to experience vinyl nirvana………..
Fitted with a Sumiko Premier FT3 and a Dynavector 17D 2 cartridge.
An oustanding performer in excellent condition
Description
The Oracle Alexandria has a sprung chassis and is powered by a Papst DC motor from an outboard power supply.
Specifications
Type: manual turntable
Plinth: suspended subchassis type
Drive method: belt drive
Platter: 3.1kg
Speeds: 33.33 and 45rpm
Wow and flutter: 0.055%
Rumble: -82dB
Dimensions: 490 x 385 x 15.5mm
If you would like a quote for freight costs, add this item to your cart and complete the form to send us your request. We will send you a price including freight along with instructions on how to make your payment.
Product Description