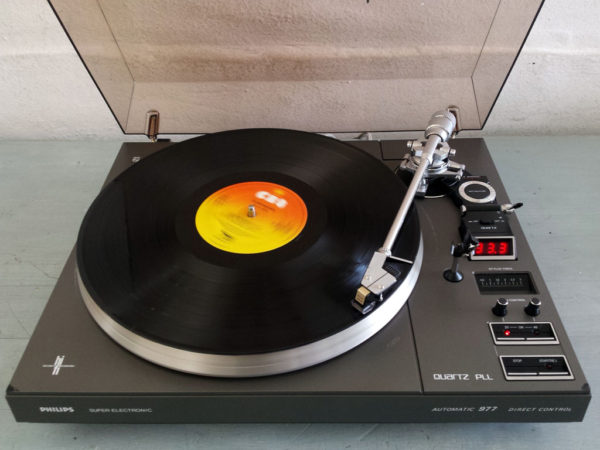 Description
Top of the line Black Tulip Model *SOLD*
Excellent condition record player rare
Philips (Black Tulip) 977 Automatic Turntable. Includes the superb Philips 412 MKII cartridge that features the eliptical cut diamond styli
New belt fitted
All in great condition..
including tinted lid in very good condition – no cracks.
Original Philips cartridge and stylus
Digital display of speed. 33.3 and 45 rpm.
Has a stylus weight reader that shows the stylus weight (VTF). No need to buy a digital scale.
Fully automatic for 7″ & 12″
3 point suspended sub chassis. Just like a Linn !
Pitch control for 33 and 45 each.
Quartz lockable.
Start/stop/33/45 switches
If you would like a quote for freight costs, add this item to your cart and complete the form to send us your request. We will send you a price including freight along with instructions on how to make your payment.