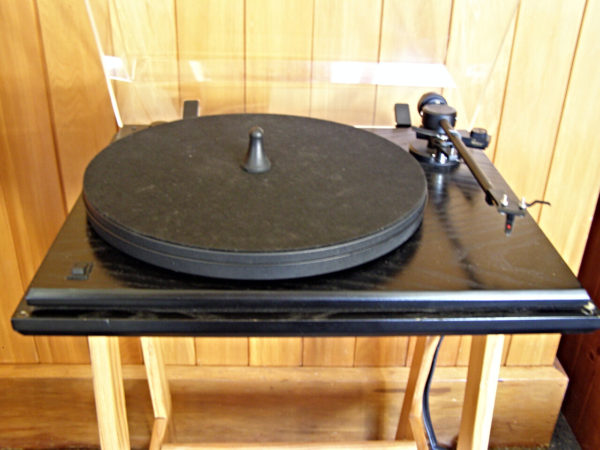 The Revolver started the evolution of high performance turntables at a reasonable price Supplied fitted with an Ortofon OM10 cartridge and a brand new belt.
The lid is in excellent condition *SOLD*
Description
The Revolver turntable features a split plinth cut from MDF sheet, the two halves isolated from each other by foam rubber.
The lightweight (1kg) platter is also cut of MDF and is topped with a felt mat.
Drive is via an AC synchronous motor with manual speed change.
Due to the design of the upper plinth arm choice is limited by the cut out provided by the factory.
Most often the deck was supplied with a Linn cut out and with either the Revolver arm, Linn LVX or Mission 774LC attached.
Specifications
Speeds: 33 and 45rpm
Drive: round section peripheral belt
Motor: AC synchronous motor
Speed change: manual
Plinth: split design
Finish: grey or red
Tonearm: adjustable tracking force, anti-skating force, overhang and arm cueing height
Effective length: 228mm
Cartridge range: 2 to 10g
Review
If you would like a quote for freight costs, add this item to your cart and complete the form to send us your request. We will send you a price including freight along with instructions on how to make your payment.