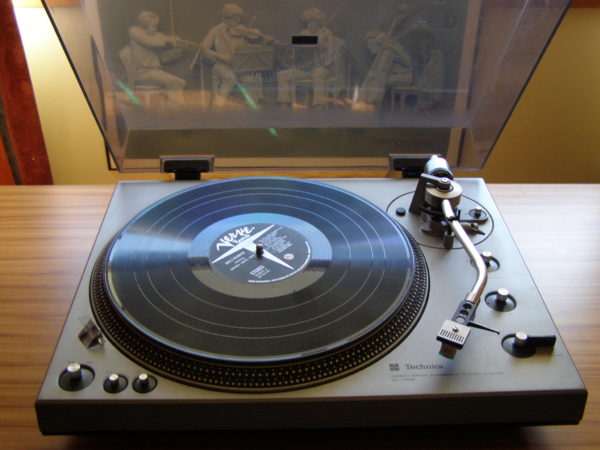 A very fine turntable in excellent original condition *SOLD*
Description
In the revolutionary direct drive motor first introduced by Technics, the separate turntable platter rested directly on the rotor.
On the SL-1300 the platter is part of the motor; in fact, it is the rotor.
The attractive base is no longer an inactive element used only to house the motor; the housing is the motor stator.
All together, this simplification of parts and hardware gives the benefits of extreme precision with utmost reliability and stylishly compact appearance.
The automatic mechanism because it is linked to this precise motor, is also exceptionally reliable.
And finally, in the SL-1300 all these characteristics can be achieved with economy.
Specifications
Type: fully-automatic turntable
Drive method: direct drive
Motor: ultra low speed brushless DC motor
Control type: servo control (mk1), quartz locked (mk2)
Platter: 330mm, 2.5kg, aluminium alloy diecast
Speeds: 33 and 45rpm
Pitch control: 10% (mk1), 20% (mk2)
Wow and flutter: 0.03% WRMS (mk1), 0.025% WRMS (mk2)
Rumble: -70dB (mk1), -73dB (mk2)
Tonearm: gimbal suspension, universal, s-shaped, tubular
Effective length: 230mm
Overhang: 15mm
Offset angle: 21.5 degrees
Weight: 9.4Kg
If you would like a quote for freight costs, add this item to your cart and complete the form to send us your request. We will send you a price including freight along with instructions on how to make your payment.