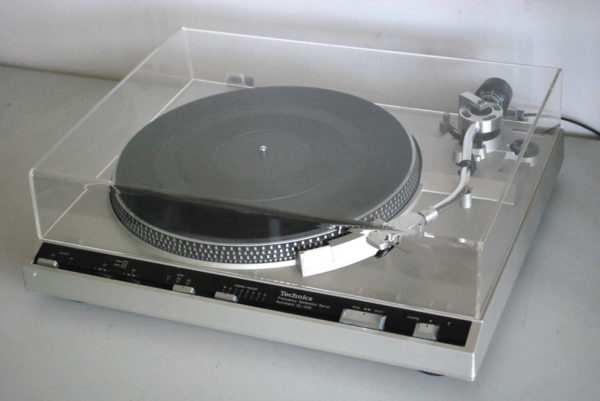 Technics SL 230 Fitted with an Ortofon LM 30 cartridge and a brand new belt. Great performance and reliability. *SOLD*
Description
The Technics SL-220 is a two-speed, belt driven turntable system with static balance type tonearm.
Specifications
Type: auto turntable system
Drive method: belt drive
Motor: frequency generator servo dc motor
Platter: 304mm aluminium alloy diecast
Speeds: 33 and 45rpm
Pitch control: 6%
Wow and flutter: 0.045% WRMS
Rumble: -70dB
Tonearm: universal type tubular arm
Effective length: 230mm
Overhang: 15mm
Friction: within 7mg
Effective mass: 13g
Offset angle: 22 degrees
Stylus pressure range: 0 to 3g
Cartridge weight range: 5.5 to 8.5g
Headshell weight: 9g
Dimensions: 430 x 126 x 375mm
Weight: 4.5kg
If you would like a quote for freight costs, add this item to your cart and complete the form to send us your request. We will send you a price including freight along with instructions on how to make your payment.