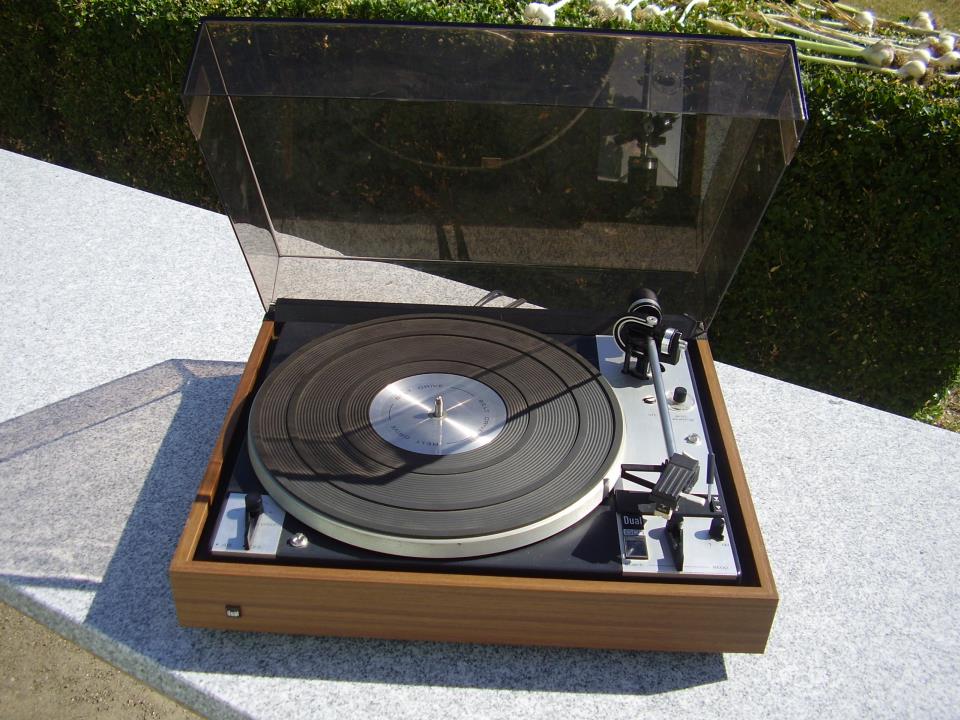 Regarded as the best belt drive turntable made by Dual
*SOLD*
Top quality German engineering and style .
Fitted with a brand new belt and a Shure M95ED cartridge with a new styli.
Description
The Dual 601 is a 2-Speed, fully auto turntable with synchronous motor and pitch control.
Specifications
Drive: 8-pole Dual synchronous motor with precision flat belt to platter base
Starting time: approx 2 seconds to 33 1/3rpm
Platter: 305mm, 1.3kg, non-magnetic
Speeds: 33 1/3 and 45rpm
Pitch control variation: one semitone (6%)
Speed control: illuminated stroboscope
Wow and flutter: < 0.08%
Rumble: >63dB weighted
Tonearm: torsion-resistant tubular aluminium in self-adjusting pivot bearing
Dimensions: 420 x 148 x 365mm
Weight: 7.6kg
This product is currently not available.