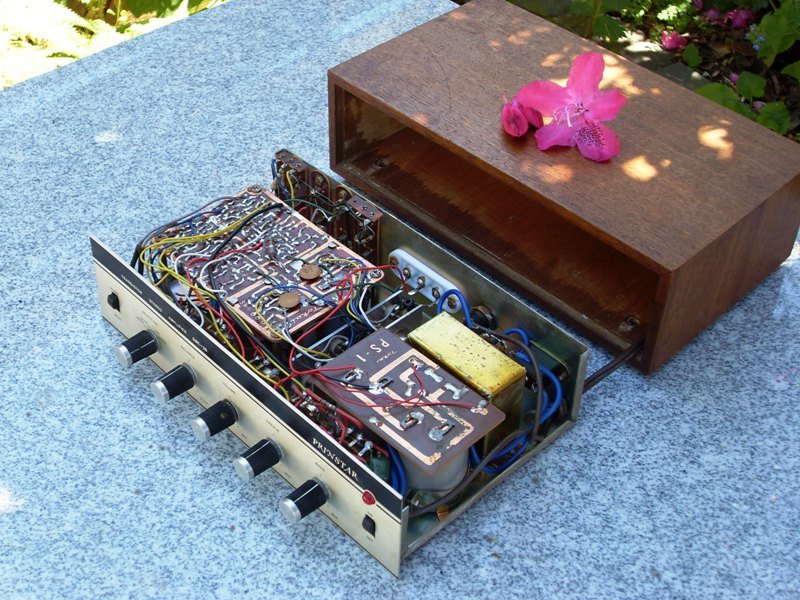 Manufactured by one of Japans leading guitar manufactures. Established in 1947 Tokai are highly regarded for the quality of their products.
The superb craftmanship is evident in this beautifull hand built little amp. Split rail power supply DC coupled. Two line inputs plus Mag phono stage. Estimate 12-15 wpc. 230 volt
Built circa 1975.Very very rare.
This product is currently not available.