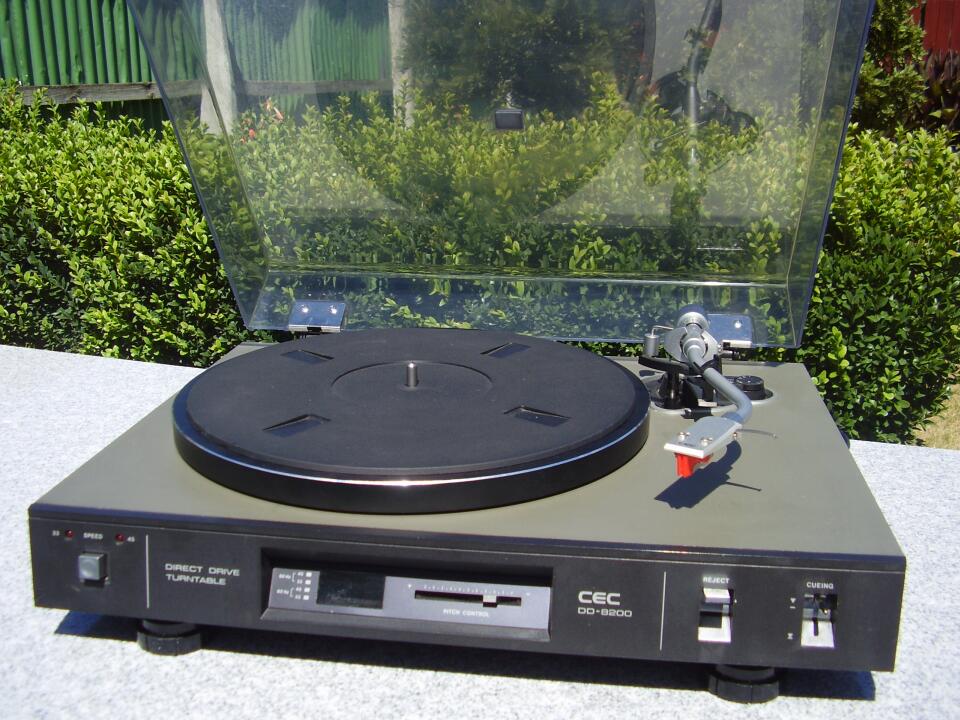 Direct Drive Turntable
This is a very rare statement model from CEC. Superb build quality. Weighs a massive 10Kg and is fitted with a Pickering XV15 cartridge and brand new styli   *SOLD*
I'll give a little background on C.E.C. It's a large Japanese manufacturer that makes OEM products and components for brandname companies. Although the C.E.C. name is new to consumers, its products aren't. C.E.C. has a long record of making turntable parts [since 1954], particularly motors and bearings. For example, they manufacture: the bearings in the SME tonearms; the motor, printed circuit board, and power supply in the SME turntable; and the Oracle turntable's main drive bearing.
You will need to spend a great deal more to improve on the performance of this beauty