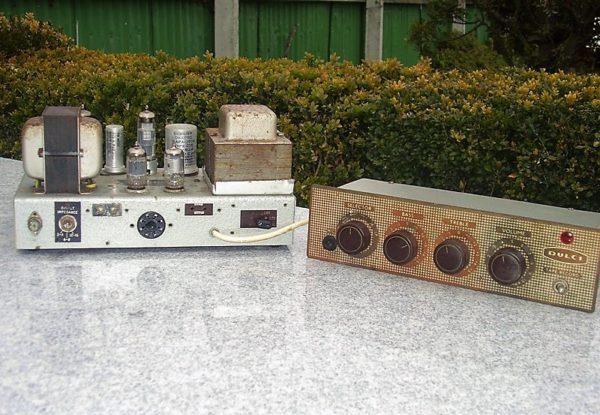 Dulci DPA10 Pre/ Power amp. A great British Classic.
Power amp is fited with a brand new pair of Sovtek EL84s
Preamp uses 2 x EF86 valves. A bonus in this preamp is the superb Telefunken tubes used.
Power amp uses EZ81. EF86. Ecc83. 2 x EL84in pp for 10 watts rms.
This pair are in great working condition. There are some rust spots on the transformer covers
Voltages 110.125.150.205.225.240