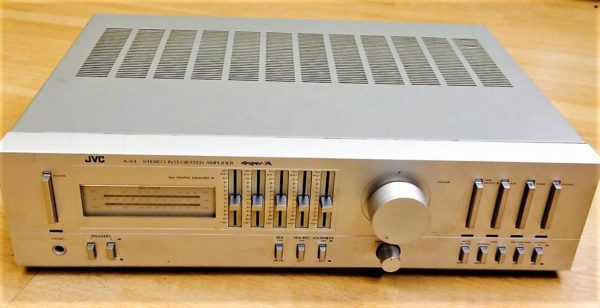 SOLD  *A powerhouse heavyweight performer .
*Amazing like new condition !!
*Turn off the SEA option and you have signal direct
The amp has an easy grace, sounding ridiculously good. I have been enjoying a wide range of digital playback, and lots of vinyl. The phono stage in this thing is really something else considering it is sitting in an integrated which is such a capable all-rounder. I could very happily live with this amp.
Specifications
Power output: 60 watts per channel into 8Ω (stereo)
Frequency response: 1Hz to 100kHz
Total harmonic distortion: 0.005%
Damping factor: 75
Input sensitivity: 0.2mV (MC), 2.5mV (MM), 150mV (line)
Signal to noise ratio: 67dB (MC), 84dB (MM), 109dB (line)
Output: 150mV (line)
Dimensions: 121 x 450x 345mm
Weight: 8.6kg
Year: 1979