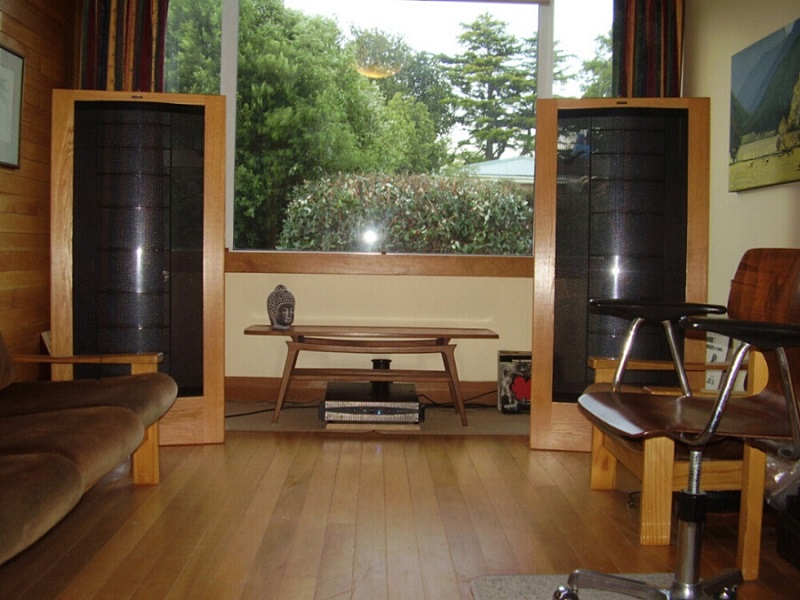 *SOLD*  In very good condition. A previous owner had the panels replaced.
In excellent working condition
CLS II Specifications
Specifications are subject to change without notice
Frequency Response
35–20,000 Hz ±2dB
Recommended Amplifier Power
20—400 watts per channel
Horizontal Dispersion
30°
Vertical Dispersion
48″ (121.92cm) line source
Sensitivity
86 dB/2.83 volts/meter
Impedance
4 Ohms, 1 at 20kHz Compatible with 4, 6, or 8 Ohm rated amplifiers.
High Frequency Transducer
48″ (121.92cm) CLS™ electrostatic transducer
Components
Dual custom-wound audio transformers; no inductors in the audio signal path; all polypropylene caps
Audio Controls
High Frequency Softening Switch: -2dB from 1,000 to 10,000 Hz
Inputs
4-way binding posts
Weight
67 lbs. (30.4 kg)
Dimensions
57.5″ x 28″ x 14.5 "
(146cm x 71.1cm x 36.8cm)