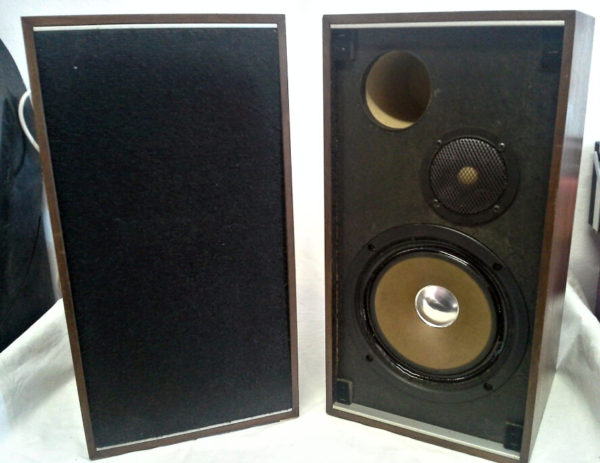 Country of origin Japan, made in a branch in Belgium, these speakers have only been manufactured in 1972. Th ES-50s feature one of the best tweeters ever from Sansui
These speakers are made of walnut wood, the base of the cloth with aluminium strips and the casings are in very good condition and have recently been refurbished. The black cloth suit the dark wood very nicely. Both logos are still present. Type ES 50 is a two-way system, the sound is characterised as quiet and clear without the heavy bass prevailing.
Specifications: impedance 8 ohms, minimum 20 W, maximum output is 35 W (also see the detailed photos) The speakers are 25 cm wide, 24 cm deep and 48.5 cm high. The weight is approx. 7.8 kg per speaker.