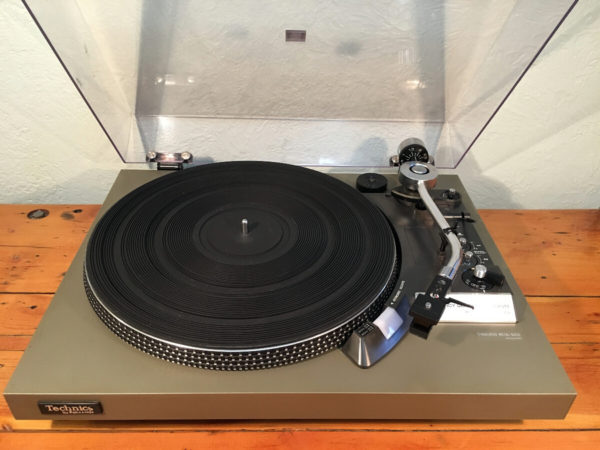 In excellent original condition .The SL 23 features a heavy solid MDF plinth *SOLD*
Description
The Technics SL-23 is a high-quality, belt-driven turntable with a newly developed FG (frequency generator) servo-controlled DC motor with IC.
The unit features fabulous wow, flutter and rumble rating and has low power consumption for greater efficiency.
The static-balanced, S-shaped tonearm has the benefit of automatic return/shut-off, and has a MM cartridge combined with the headshell for high compliance support and good channel separation.
Also available as the SL-23K with a black facia.
Specifications
Type: frequency generator servo turntable
Drive method: belt drive
Motor: DC motor
Turntable platter: aluminium diecast 300mm
Speeds: 33 and 45rpm
Speed change: electronic
Pitch control: 6%
Wow and flutter: 0.05% WRMS
Rumble: -65dB
Tonearm: universal s-shaped tubular arm
Effective length: 220mm
Overhang: 14mm
Offset angle: 22 degrees
Stylus pressure range: 0 to 4g
Cartridge weight range: 3 to 8.5g
Dimensions: 135 x 428 x 348mm
Weight: 6.5kg